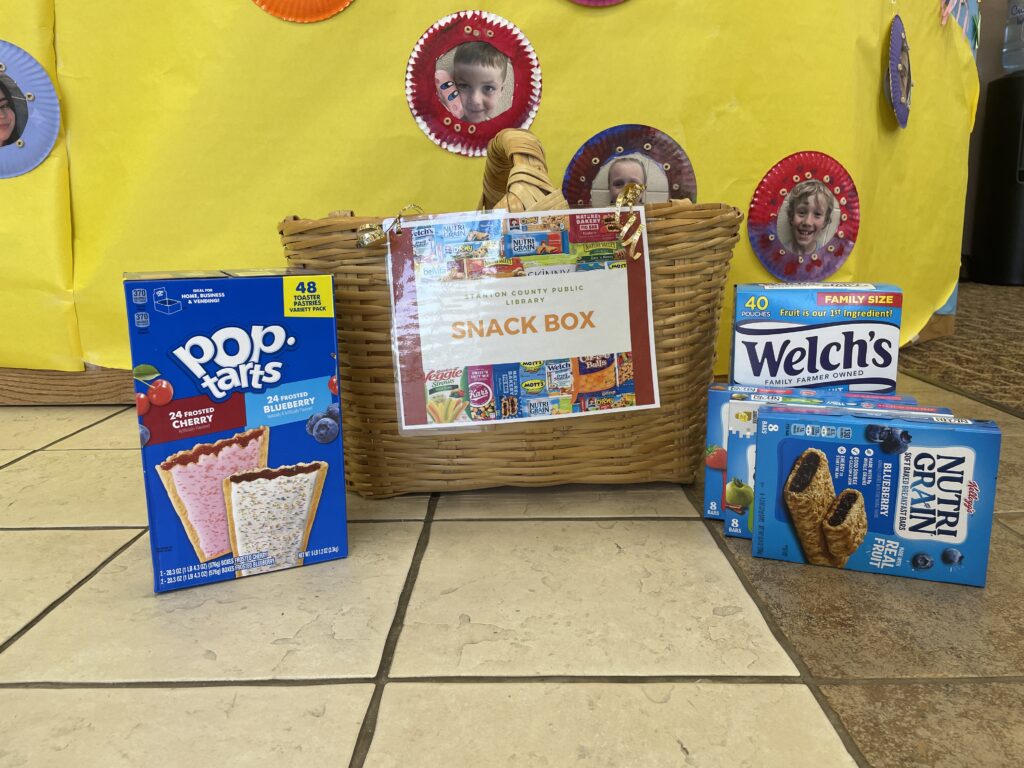 Help the Library Fill A Saturday Snack Box
The library has been providing children with snacks throughout the
summer and over the school year. This year we will be handling snacks a
little differently. The school is providing breakfast and lunch
Monday-Friday, so we are not worried about kids going hungry during the
week. On Saturdays we will provide a quick lunch/snack for the kids that
are here during the library's open hours of 10:00 am-2:00 pm. We are
asking the community to help fill our Saturday Snack Box by donating
non-perishable, pre-packaged snacks. You may drop donations of snacks,
or cash donations for snacks, by the library any time we are open. Thank
you for helping to keep our community's children well-nourished.