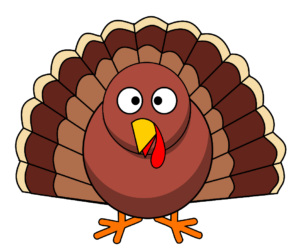 All food donations to be used for Thanks-For-Giving Meal boxes
Below donations accepted through November 19th
Canned:
corn, green beans, cranberry sauce, gravy, yams
Boxed:
instant potatoes, stove top stuffing
Bag:
pinto beans
Cash donations are accepted at the library for fresh breads, pies, and meat to be added just before deliver.  *Check can be issued to Johnson Rotary Club.
Food donation containers are also at the Stanton County Foods, the Dollar General, and at the high school.