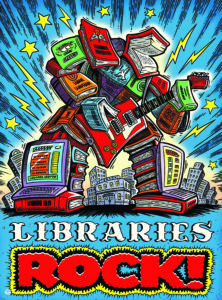 We are going to rock out at the library this summer and can't wait to see you all!  We have lots of fun
activities and events planned.  Come laugh, learn, and have loads of fun with your friends!
Sign up sheets have been given to all of the elementary students.  For your convenience you can click
on the below link, and the calendar is found on our home page.  Please turn in sign up sheets to the library
by June 1st.
Libraries Rock signup and contract